Ladies Retreat
Friday, June 23 to Sunday, June 25 2017
Good Spirit Bible Camp
Good Spirit Lake Provincial Park, SK
Invite a friend! All first time ladies will receive a prize!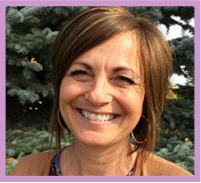 Deb Arndt Deb Arndt grew up in Brandon MB and has made her home in Saskatoon since 1982. A prairie girl for sure! She married Lavern Arndt in 1984, raised 2 boys, and now has a beautiful daughter-in-law. She received a Bachelor of Arts and a Bachelor of Education from the University of Saskatchewan and taught high school English for 19 years. In response to God's invitation, she stepped away from that career in order to focus more on working to encourage people's deepened relationship with God and discipleship to Jesus. She received her Certificate in Spiritual Direction from SoulStream in 2008 and has taken classes with Regent College in BC. Now her work includes being Pastor of Spiritual Formation at College Park Covenant Church in Saskatoon, facilitating courses in spiritual formation, offering retreats, and serving as a spiritual director. She and her husband live on an acreage south of Saskatoon where they love being surrounded by God's beautiful creation.
Download Registration From Here !